When you take a binary view on money habits in life, you can either be a saver or a spender. In reality, we are something in between. It is often thought that being a saver is the better of the two. I disagree…!
What are savers?
Savers are people that naturally put their money away to save and invest for later. Later, the money will be used for a big emergency, to life from. In summary, a stash of money makes them feel safe, it brings security. And often, they will never feel they have enough.
And spenders?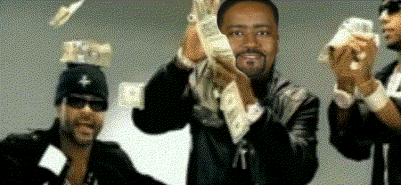 Spenders think that money needs to roll. Money is there for fun, enjoyment, buying stuff, parties. Maybe they assume money will always be there, so, why worry for later. Let it roll baby!
I am a saver
My natural behaviour with money is to spend as less as possible. The be frugal, to put it away for later. Later, it will be used, it will be put to a good cause.
Where does it come from?
When a kid, at home, it was not always easy. There was money, not plenty of money. Choices had to be made. Luckily, not for the basic items like food. It was more for the luxury items: there was budget for cloths, not for A brands. My parents paid for my first degree, I graduated debt free. Other expenses like holidays during studies were our own responsibility. Summer jobs, weekend jobs. And occasionally, there was a welcome support.
The pitfall!
The danger of being a saver is that you have a hard time to spend money on anything. The risk is that you go from frugal to cheap, that you feel bad when you spend money on items that make you happy!
Over time, I have learned that this is wrong and I have developed a mechanisms against this.
The buckets
Also known as mental accounting: you put money away for certain purchase, you tag your money for a goal. When the time is there, you can spend guilt free. Being a saver, it takes some time to adapt to the idea. Once done, it helps tremendously.
An example: Over time, I have found out that travel is very important for me. Yet, being a saver, spending money from my savings account is difficult, even for a fun thing like travel.
We now set aside a certain part of our income and tag this for travel. When we book our yearly holiday, I feel no pain at all to transfer from the savings account. And that is great!
Does that mean that we now travel first class, with champagne and lobster? Not quite. We still travel frugal, we compare prices and look for deals. Once we have found a trip that pleases us, we book. Guilt free. And that feels good
As second example: fun money. It is also important to me to have social interactions with friends and colleagues. For that, we have a monthly fun money allowance. When a good accasion pops up, it is easy to make the call: Will it make me happy? Is there fun money available? Then GO FOR IT!
Are you a saver? Or a spender?